OCTOBER BUSINESS MONTH 2021 – TERRITORY SUCCESS STORIES
Our Territory Success Stories include a diverse range of Territory business owners and entrepreneurs, each of whom will bring their own local story to inspire and share practical tips with the business community.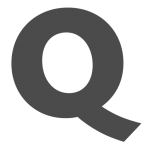 Words by

TQ Staff
Published

06 October 2021
BEL COOK
Digitally Buzzed
Bel is a Digital pioneer and has been working in the Digital industry for 13 years creating software and technology, even before smartphones. She has delivered over 400 projects and worked with clients such as Google, Apple, Woolworths and many more.
Bel's mission to introduce new technologies to the Northern Territory led to the creation of her own agency Digitally Buzzed where she presents herself as a Digital Ninja.
Digitally Buzzed has introduced the production of virtual and augmented reality applications to the Territory and is leading the way in developing drone light shows.
Her presentation will take you through a timeline of how she worked her way through different industry sectors while keeping up with the digital evolution.
JAKE GROVES AND LEIGH FOWKES
Northern Renewable Group
Northern Renewable Group suffered a double blow last year when Covid-19 struck and the solar power tariff was reduced. But rather than keeling over, the Katherine-based company worked hard on restructuring so that it could compete for big electrical and solar contracts.
Qualified electrician Jake Groves, born in Katherine and raised on Montejinni Station 320 kilometres south-west of the town, and his mate Leigh Fowkes from Queensland started a business as a two-man operation known as Katherine Solar. With a vision to expand throughout the region, Katherine Solar was renamed to Northern Renewable Group.
Northern Renewable is one of the few companies that extend electrical and solar services to remote regions, including Indigenous communities, cattle stations and roadhouses. Jake and Leigh are firm believers in supporting Katherine's economy – they employ local people and buy supplies in town whenever possible. They believe in spending money locally, supporting local events through sponsorship, and are always on the lookout for improvements in the renewable energy sector throughout the Territory.
JASON WALSH
Select Services
It takes a unique individual to grow a small business, sell to a competitor and still remain at the helm of his Territory enterprise, but Jason has accomplished this all by the age of 35.
After arriving in Darwin in 2008, qualified refrigeration mechanic, Jason, worked in the local mechanical services industry for 3 years before taking the leap into sole-tradership as Select Services. No small business comes without its battles, whether facing major health issues 18 months in or sleeping at work with your newborn just to make the next deadline, but it was persistence, dedication and passion that kept Jason going.
For Jason, growing into a multi-milliondollar business meant learning from mistakes, making the right choices and nurturing great relationships. By 2019, this had turned Select Services into a $5.mil p.a. commercial air-conditioning business, and thrown this Territory team into the path of Brisbane-based HVAC solutions company, VAE Group, providing Jason with the next level of support, culture and business growth.
HELEN MARTIN
Banubanu Beach Retreat
Helen Martin is the Managing Director and co-founder of Banubanu Beach Retreat along with her business partner and husband Trevor Hosie. Together they naively embarked on building an eco fishing lodge with permission from the Yolngu custodians of Dhambaliya (Bremer Island) in North East Arnhem Land at a location called Banubanu in 2005.
Today Banubanu Beach Retreat is one of the great highlights of North East Arnhem Land. Banubanu offers tourists a relaxing island getaway, for day trips and holidays. The Retreat accommodates 12 guests in six glamping eco tents, it has a restaurant that offers great food and service, as well as a plunge pool that overlooks the Arafura Sea. It is fast becoming a much sought after holiday destination throughout Australia.
Helen will share her tourism
business story of transforming a humble fishing shack into a world class eco resort in a remote location in the Northern Territory.
LIANDRA GAYKAMANGU
Liandra Swim
Liandra Swim is a fusion of sun, surf and culture. It is a label born from all the elements that Liandra is most passionate about; her culture, education and sustainability.Signature prints share deep and meaningful stories that allow her community of wearers to learn about Aboriginal culture in an authentic and contemporary way. Each of Liandra Swim's pieces are named after inspirational Aboriginal and Torres Strait Islander women. This is done to create positive dialogue around the achievements that Indigenous women are making in community, across our nation and around the globe.
Liandra Swim is an ethical and ecoconscious brand. Their specialised fabrics are made from recycled plastics and recycled elastane. Their specialised dyes used to bring their prints to life are environmentallyfriendly. Their packaging is plant-based and home-compostable; as are their hygiene stickers and mailer bags.
Liandra grew up surfing and spending her free time by the ocean. Creating a swimwear label was a natural way for her to express her love of culture and the world around her. As a Yolngu woman, from North-East Arnhem Land, the ocean is anintegral part of who Liandra is; bothculturally and in her day-to-day life.
JOHNN KOENIG
Johnn Johnn's
By chance, while on holiday in Adelaide, Johnn was introduced to a leading gelato business owner who had a product of such quality that it made him fall in love with it. After returning to Darwin and back to his job at Power Water, he couldn't get the gelato out of his head! So Johnn made the step to enquire about selling the product here in Darwin and, to his surprise, the company agreed and Johnn Johnn's was born.
Initially planning to sell gelato at various markets, due to difficulties and delays he was left with a pre-order of stock and had to quickly improvise. As a result he launched by selling gelato via a home delivery service and before he knew it his loyal customers loved the gelato as much as he did. This was the beginning of his journey to two shops, two businesses and a few location changes along the way.