McARTHUR RIVER MINE: THE TRUTH OF IT
A high-level overall compliance score of 97 percent One hundred percent compliance with all NT Environment Protection Authority recommendations No environmental issues requiring urgent attention No non-compliances measured against 908 conditions Ongoing rehabilitation efforts are effective Operations are not impacting on the health of the river The McArthur River remains in good health and the fish are safe to eat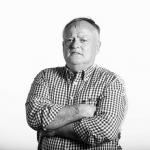 Words by

Nigel Adlam
Published

31 March 2023

These are the facts about McArthur River Mining's environmental management and performance, which are outlined in independent reporting and underpinned by scientific data endorsed by industry experts.
Recent reports, such as the Independent Monitor (IM) Annual Environmental Performance Audit Report (AEPAR) and the Environment Protection and Biodiversity Conservation Act (EPBC) Annual Compliance Report have highlighted these findings.
MRM is mining one of the world's largest zinc deposits in the Gulf of Carpentaria, 65 kilometres from the town of Borroloola. Its commitment to safe and responsible operations is an ethos that is hard wired into the operation and the culture of its workforce and goes hand-in-hand with a broad-level of regulation overseen by the Northern Territory and Australian governments.
"Operating responsibly and making a positive contribution to the communities where we operate guides our entire operations," says recently appointed MRM General Manager Mark Furlotte.
Mark started in the role of GM in late 2022 and the continued commitment from MRM to operate safely and responsible is not lost on him.
"We welcome a level of scrutiny as it allows us complete accountability around our operations," he says. "Transparency is incredibly important.
"Mining is one of the most highly regulated industries in Australia. We have a number of legislative processes in place as part of our approval to operate, which provide the Territory community the facts and realities of our mine's operations.
"It's always important we look at the facts. MRM is a very large operation, and we acknowledge that all mining has impacts and risks – but these impacts and risks can be managed and mitigated with the right people, the right processes, the right culture and the right commitment.
"The findings in this latest IM Report and EPBC Compliance Report show that our mine operations are well managed and our environmental programs, backed by our passionate and professional team, are effective."
Other findings from the IM Report, handed down by NT Mining and Industry Minister Nicole Manison earlier this year, indicated a continued improvement in the environmental performance and management of MRM's operations.
MRM achieved a high-level of overall compliance with its Mining Authorisation conditions. It was also commended for its environmental programs, which included relocation of a small population of purple-crowned fairy wrens, the construction of its Tailings Storage Facility interception trench, its surface and groundwater management and monitoring, as well as the rehabilitation of the McArthur River Diversion Channel – a rehabilitation project that saw the planting of 120,000 trees, plants and shrubs last year alone.
"These IM and EPBC reports recognise the very good work the team is doing to manage and protect the environment where we operate," says Mark.
"We have an incredible team behind the positive science-based findings, which includes rehabilitation and monitoring, with data collected from over 400 different monitoring sites across our operations, tracking air quality, ground and surface water.
"This data feeds into our compliance team who ensure we continue to comply with all our conditions and approvals to operate.
"If you look at the IM Report, for example, that's 908 conditions, and we continue to meet all of them.
We scored 100 percent compliance against all of our recommendations by the NT Environment Protection Authority, and 100 percent compliance against all 19 conditions outlined in the EPBC report."
With the support of the entire businesses behind them, Mark is proud of the environment team's work.
He says inaccurate commentary that continues to circulate about the mine's operations is not only unhelpful, but also fails to reflect the realities of our environmental management and performance.
"Our approvals remit is clear. We must not adversely impact on the health of the river or impede on the movement of the largetooth sawfish. We're required to report on this annually to the Federal Government and we published the report for 2022 to our website recently.
"This report emphasises our
100 percent compliance against all 19 conditions specific to this EPBC listed species, and that our operations are not impacting the largetooth sawfish population numbers and the McArthur River is in good health."
The data is collected by Indo-Pacific Environmental (IPE) on-behalf of MRM and the findings endorsed by Dr Dean Thorburn, who is a specialist in the study of freshwater sawfish and has been tracking movement and behavior of the largetooth sawfish in the McArthur River region for over 10 years.
Dr Thorburn says the survey numbers provide ongoing confirmation that this vulnerable species remains able to navigate the McArthur River uninhibited.
"The results suggest that the McArthur River Diversion Channel or activities occurring within the mineral leases are not having a negative impact on the largetooth sawfish population within the McArthur River, and that the construction of the Diversion Channel has not impacted on the population or movement of the largetooth sawfish," he says.
"Importantly, our findings also indicate that rehabilitation works within the Diversion Channel are effective in creating habitat and residual aquatic fauna communities, supporting sustained population health."
Findings very much welcomed by Mark and the team at MRM.
"As my family settles into life in the Territory, I am very proud to be part of a thriving community, and I acknowledge how important it is to Territorians that we care for country and continue protecting our waterways," says Mark.
"The Northern Territory is an incredibly unique place and Territorians' connection to our natural environment and waterways transcends cultures.
"We will ensure that throughout the life of our operations, we will prioritise the protection of the environment so it will continue playing a significant role in the cultural landscape of the Gulf region for generations to come."
To read the latest IM Report and EPBC Report and get the facts, visit glencore.com.au/environmentreports
ON THE MARK
Mark Furlotte was appointed General Manager of McArthur River Mining in December 2022.
Before joining the team at MRM, he was the General Manager of Glencore's Kidd Operations in Canada for the past four years. With a commitment to operating safely and responsibly, and with integrity and honesty, Mark brings a track record of both technical and managerial excellence to MRM and Glencore's Australian zinc business.
Growing up in Canada, Mark studied metallurgical engineering at Dalhousie University, Nova Scotia, one of Canada's leading universities. He worked at Brunswick Mines before transferring to Matagami Mines in northern Quebec, where he worked his way up from Chief Metallurgist to General Manager before taking on the role of GM at Kidd Operations.
Mark, his partner and three children are excited about their future in the Territory as they settle into their new and permanent home in Fannie Bay, Darwin. Already active members of the community, Mark and his family bring with them their passion for ice hockey while they enjoy soaking up the excitement and atmosphere of the AFL NT series. Used to weather extremes, they have swapped the blistering cold of Canada's winters for their first wet season.