De Silva Hebron
LEANNE LOVES HER NEW JOB
Leanne Kerr thought about going into politics when she was at university.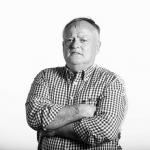 Words by

Nigel Adlam
Published

01 October 2019

Fortunately, she came to her senses and became a lawyer. Leanne has been made an associate of thriving Darwin-based law firm De Silva Hebron. She specialises in disputes over wills and contracts.
"I thoroughly enjoy my work – it's interesting and diverse."
She loves the friendly but energetic atmosphere at De Silva Hebron. Leanne says the firm's principal, David De Silva, is "great".
"He's something of a rainmaker and brings in lots of interesting work. David also gives you the chance to prove yourself. This firm is proof that the Northern Territory is still the land of opportunity."
Leanne was born in Northern Ireland and gained degrees in law and international politics at the highly-respected Queen's University in Belfast. She then achieved a masters in human rights law and transitional justice.
"I thought about politics for a little while but decided to stick with law. I'm not a good liar so I'd be no good in politics."Leanne, who is an accomplished Irish dancer, arrived in Darwin in 2012 on a working holiday visa and took a job in Shenanigans.
The pub's then owner, Justin Coleman, found out that she had a law degree and recommended her to David.
"I was taken on first as David's PA but he said to me one day, 'Are you going to use that law degree or what?' – and gave me a chance as a lawyer. It was a fantastic opportunity. And now I've been made an associate. I'm progressing very fast and am very happy about that."
Leanne, who has taken out Australian citizenship, is happily settled in Darwin with her partner, Dexter Newman.
"It's a great little city … especially from April to September." TQ
CONTACT
De Silva Hebron
7 Knuckey Street Darwin NT 0800
GPO Box 488 Darwin NT 0801
08 8924 4944
ntsolicitors@desilva-hebron.com
desilva-hebron.com