JL PROPERTY NT
JIMMY HITS RIGHT NOTE IN WORK-LIFE BALANCE
Many business people don't make the time to nurture interests outside of work. They are too busy building their companies. Not Jimmy Lay.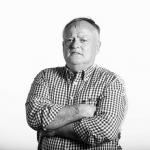 Words by

Nigel Adlam
Published

19 July 2022

Many business people don't make the time to nurture interests outside of work.
They are too busy building their companies.
Not Jimmy Lay.
He has worked ferociously hard all his life to provide for his family – but has found time for outside interests.
Jimmy, who is one of the best-known and most highly-respected business owners in the Northern Territory, loves nothing more than singing, playing the keyboard, enjoying his massive garden, and helping out with the Darwin community.
Jimmy particularly enjoys music and performing at community events where he often volunteers. And he particularly enjoys hosting friends and performing at his beautiful four hectare property in Knuckey Lagoon on the outskirts of Darwin.
He spends many hours nowadays enjoying his green lawns, planting and growing his fruit trees, shrubs and flowers in the garden.
"I love it."
Jimmy is a leading member of the Territory's influential Hakka community.
Hakka, which means "guest families", spread throughout China from their homeland in the north over many centuries.
There are about 5000 Hakka in the Northern Territory, many of them successful business people.
Jimmy enjoys his downtime but is still very much involved in running the business, JL Property NT, which owns and manages a portfolio of prime retail shopping centres, showrooms and office buildings.
The company's latest venture is the three-stage, 6000 square metre expansion of Millner Village Plaza, which fronts Bagot Road and already has many tenants, including a high-end fashion and lingerie house, gym, pizzeria and politician's office.
JL Property NT is now interested in hearing from potential tenants for the new premises.
"Millner Village Plaza is in a great location; it's got great exposure," says Jimmy.
"We are now looking to start the next stage of development, which will have three storeys of office and retail showroom spaces, fully customisable for each business.
"We'd like to give the residents of Millner and surrounding areas more to love and enjoy about Darwin.
"The pandemic has had a heavy impact among all the Darwin business owners and the community, but we all banded together and shared the burden."
Now on the other side of the pandemic, he is keen to see Darwin grow again.
Jimmy has always gone into business with family as family is important to him.
"Working together means we have plenty of manpower," he says.
"When you manage your business with family, you know you can work together and help to build each other up."
Jimmy and his five brothers and four sisters were born in the small East Timor town of Balibo, notorious as the place where Indonesian soldiers murdered five Australian-based journalists in 1975.
The family fled during the civil war in 1976 by driving south to West Timor and went to Portugal, where they lived for several years before migrating to Darwin in 1980.
The Lays first business venture in Australia was taking over Uncle Sam's, a legendary 24-hour restaurant on the edge of Darwin city centre. Jimmy's sister still owns it 35 years later.
This was followed by redeveloping the Howard Springs Shopping Centre in 1991 and then Humpty Doo Shopping Centre in 1994 with his brothers.
Jimmy is modest about his success.
"I think to be a good businessman you need to have perseverance" he says. "You just have to be willing to work very hard and have a lot of energy.
"I started by working three jobs and saved as much as I could to accumulate a bit of money – and then invested that money for business opportunities.
"Relationships are also important. You have to trust who you're dealing with and they must trust you.
"And you have to build a good reputation. Everybody speaks to each other in a small town like Darwin."
It's one of the very reasons Jimmy believes that locals have better business opportunities with other locals.
"Locals understand the market better, and we deal with business as if they're our own family.
"When you are good to people, they are good to you. Then you can help each other to build and improve Darwin together."
Jimmy and his wife Sally married in 1988. They have four daughters: Sandra, Karleen, Sharleen and Roslyn.