SANTOS
FULL STEAM AHEAD FOR BAROSSA
First steel has now been cut for the Barossa Floating Production System's turret and hull following Santos' investment decision on the project earlier this year.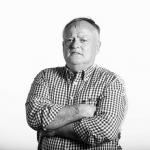 Words by

Nigel Adlam
Published

06 October 2021

The Barossa Gas Project, which is approximately 300 kilometres off the Northern Territory coast, locks in Darwin LNG's future for the next 20 years.
It is one of the lowest cost new LNG projects in the world.
"Barossa will give Santos and Darwin LNG a competitive advantage in a tightening LNG market," Santos Managing Director and Chief Executive Officer Kevin Gallagher says.
"The project is off to a great start with first steel cut for the FPSO turret in July and manufacturing of subsea flowlines and trees underway. First steel has now also been cut for the hull of the FPSO by contractors BW Offshore.
"We are on track for first gas in the first half of 2025."
Cutting first steel for the hull only five months after contract award and three months earlier than planned is the result of a substantial effort across Santos and its contractors.
Barossa Project Director, Thyl Kint says: "As a major growth project, Barossa is a significant and complicated scope of work with many moving parts. We are working in a complex environment, but the team has a disciplined approach and is working with our contractors to drive timely outcomes and mitigate potential risks to the project.
"It's great to see this reflected in our progress over the first five months and a credit to the team's focus."
BAYU-UNDAN JV SIGN MOU
In August, Santos announced it would embark on a three-hub carbon capture and storage (CCS) strategy that covers Moomba, Bayu-Undan and potentially offshore Western Australia.
Mr Gallagher says a Final Investment Decision is expected for the Moomba CCS project later this year, but what is particularly exciting for Northern Australia and the whole region are the opportunities at Bayu-Undan.
"I have long talked about the energy transition creating significant opportunities for both Santos and Australia to establish a new, large-scale industry producing carbon offsets that will be in significant demand from emitting countries that lack our region's competitive advantages in carbon storage," Mr Gallagher says.
"Moomba will be the first project to hit the go button, but I am especially excited about the potential we have to re-purpose Bayu-Undan as a CCS hub for the region.
"We estimate a storage capacity of around 10 million tonnes of CO2 per annum in Bayu-Undan once production from the field ceases. Our studies indicate existing wells and pipeline can be repurposed for CO2 service.
"Bayu-Undan CCS potentially provides the solution for Barossa reservoir emissions from project start-up and opens up other resource opportunities in northern Australia."
In September, Santos, as operator of the Bayu-Undan Joint Venture, signed a Memorandum of Understanding (MOU) with the Timor-Leste regulator Autoridade Nacional do Petróleo e Minerais (ANPM) to progress CCS at Bayu-Undan in the Timor Sea.
The MOU details the areas the Bayu-Undan Joint Venture and the ANPM, with the support of the Timor-Leste Government, will work on collaboratively to test the viability of repurposing the existing Bayu-Undan facilities and using the Bayu-Undan reservoir for CCS. These include sharing technical, operational and commercial information, assessing the regulatory framework, evaluating local capacity opportunities and establishing a decision timeline.
"We believe the Bayu-Undan reservoir and facilities have the potential to be a world-leading CCS project and we are delighted to be working together with the ANPM and the Timor-Leste Government to progress this opportunity," Mr Gallagher says.
"CCS is recognised by the International Energy Agency and the Intergovernmental Panel on Climate Change as being a critical technology to achieve the world's climate goals. Santos' experience with the globally competitive Moomba CCS project in outback South Australia will bring invaluable experience to the project.
"CCS at Bayu-Undan could build a new job-creating and revenue-generating industry for Timor-Leste.
"This has the potential to be a win-win; good for the environment, good for industry and opening up an exciting opportunity for the people of Timor-Leste, so we look forward to progressing this MOU in partnership with the ANPM."
ANPM President Florentino Soares Ferreira says: "This is a milestone for Timor-Leste.
"With the signing of the CCS MoU between Santos (representing its Joint Venture partners) and ANPM proves that Timor-Leste is proactively taking the lead in integrating its oil and gas sector towards Timor-Leste's commitment of accelerating decarbonization and meeting the U.N. net-zero target by 2050.
"Despite Timor-Leste being one of the lowest emission countries in the world, and that the Paris Agreement provides waiver or concession to the developing and less developed nations, such as Timor-Leste, we understand that carbon trading or carbon credits market is an integral part of our future economy.
"We don't want to miss this opportunity and I believe this will become one of the largest CCS projects in the Southern Hemisphere.
"This will enable both Timor-Leste and Australia to exploit its untapped resources in meeting energy demands as well as offsetting its carbon emissions and transitioning towards carbon neutral economies."