ESSINGTON SHINES AGAIN
The Essington School has reaffirmed its position as the Northern Territory's highest achieving school by scoring an academic hat-trick.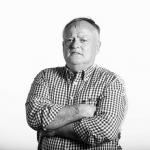 Words by

Nigel Adlam
Published

31 March 2023
It excelled in the NTCET exams, NAPLAN and International Competitions and Assessments for Schools assessments in 2022.
Principal Karen Rohrs says:
"We have a school community of happy, engaged students, invested parents and dedicated staff. That combination leads to strong results.
"We strive for excellence by setting high standards but not at the expense of students' wellbeing.
"Academic success is great, but we also recognise and celebrate achievements in sport, music, and community involvement.
"We work hard to nurture well-rounded students. We want to prepare students for the world beyond school."
Essington had 71 students complete their NTCET, of which 67 used their academic program to pursue an ATAR.
Each year the Northern Territory announces the top 20 students, and Essington had 10 students named for 2022. This is a remarkable accomplishment. In addition, four of those students placed in the top five and another in the top 10.
They were Besna Tom, Garren Hennessy, Yara Sultan, Riveen Abeywickrama, Mikaela Carlos, Piper Mules, Zakelli Xie, Avni Agarwal, Rachelle van den Herik and Vishram Karthik.
From the 53 Territory students who achieved an A+ merit score in the NT, 20 of them were from Essington. Eleven of the Essington students achieved ATARs in the top 2 percent in Australia and 36 percent in the top 10 percent.
Essington had a 100 percent NTCET completion rate for the 11th year running.
Besna, who was second in the NTCET exams with a score of 99.85, has just started her studies to become a doctor through the Charles Darwin University and Flinders University program.
"Essington is a great school, where all the students worked hard, and supported each other," she says. "The classes were small, so we all became friends – and we were friends with the teachers."
Besna, 18, who has an older brother and younger sister, excelled at school despite struggling with terrible grief after her father died in March 2022.
"It was tough," she says. "My family and I are getting through it together. They are very proud of me."
Zakelli Xie, 17, is a good example of an Essington student who excelled academically while enjoying outside pursuits.
He scored 98.85 in his Year 12 exams but still found time to indulge his love of the piano and violin.
Zakelli, who was at Essington from Kinder to Year 12, began playing the piano at age four and started learning the violin in the school's Strings program which is compulsory for Year 3.
He says one of the greatest moments of his life was his solo piano performance at Essington's awards ceremony when he was in Year 8.
"Essington always encouraged me to pursue my musical interest," he says. "I really enjoyed my time at school – it's a friendly, supportive place."
Zakelli, who skipped Year 11, is studying philosophy at the Australian National University in Canberra.
Tom Menzies, a Year 12 student and one of Essington's school captains, is another example of a pupil finding a good balance between academic work and out-of-school activities.
His dream is to play Test cricket for Australia – plan B is to study, medicine, nursing, or sports medicine at university.
"Essington is a good school," says the pace bowler, who plays A grade for Darwin. "The school has been very supportive and understanding of me playing cricket. I play a lot of cricket and I mean … a lot."
Tom, 18, has been enrolled at Essington for more than 13 years.
Essington also did extremely well in NAPLAN, the obligatory reading, writing, spelling, grammar, punctuation, and numeracy tests for students in Years 3, 5, 7 and 9.
The school scored well above the national benchmark again last year with 99 percent attendance.
Staff will use the data to reflect on programs and student progress to identify areas where they need to focus more closely.
Essington also excelled in the International Competitions and Assessments for Schools (ICAS) assessments in English, Writing, Spelling, Mathematics, Science and Digital Technologies.
Through self-nomination, 122 students took part in 2022 in one or more examinations.
ICAS are renowned for world-class assessments, driving student success. Students are invited to take part in the online tests, which are marked by former teachers and psychometricians.
The school won a swag of ICAS medals last year, including Year 3 and Year 7 Digital Technologies, a Year 8 Writing, and Year 9 and 12 Mathematics.
Three students took out dual or triple medals in Year 7, 10 and 12. A further 49 students achieved a high distinction (top 1 percent) or distinction (top 10 percent) across all disciplines.
Students can begin at Essington in Kinder from the age of two. Students move through early years, junior, middle, and senior schools until graduating in Year 12.
The school has a Wellbeing program and school counsellor, and is looking for a defence school mentor.
It has enrichment programs in creative and performing arts; physical education; outdoor education; and camps; and the Duke of Edinburgh's International Award.
Additional support is available to students, within the class and outside lesson times.
Teachers are available outside class to review material, answer questions and generally provide additional time based on student requirements.
In addition, a support team across the school works with students in classes to help with individual learning plans.
The Homework Centre and Learning Hub are also popular with students, who can access these spaces before and after school. They are staffed by classroom teachers and support tutors.
A rigorous academic program aligned with support structures helps students to succeed. The students access these programs voluntarily to feel confidence and gain assistance for tasks or assignments from staff.
The school is helping young Territorians not only achieve academically but become positive contributing members of the community.
Essington is holding three open days for prospective parents this year – on Thursday 25 May, Thursday 10 August and Thursday 7 September – from 9am – 10.15am. More information is available on the school website.
The open days give families the opportunity to talk to the teaching staff and experience a tour of the campus by students.
Alternate campus visits outside the open days are also available.
If you are looking for a school dedicated to academic success and empowering students in a caring environment, join teachers and students at one of the open days.
"Our open days are deliberately held during school time, which promises you the real experience of Essington," says Ms Rohrs.
"We pride ourselves on being a safe and values-driven school – a warm and welcoming place where students can thrive."