Travel
BEDOUIN DESERT OASIS ESCAPE
After a seven-hour flight from Madrid, Nadine Jones, my daughter Grace and I headed for a luxe desert adventure, one hour's drive from Dubai to Al Maha Resort.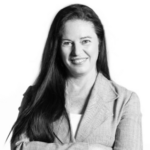 Words by

Anya Lorimer
Published

01 October 2019

I deliberately didn't overthink it when I booked and organised the transfers as an experience stopover on the way home from Spain. Visualising silk kaftan Camillas in the desert and taking a Sex in the City approach to the stay was our basic approach.
The Al Maha Resort is within the Dubai Desert Conservation Reserve. Once you pass the main gates, it's a slow drive for 10 kilometres until you reach the resort. The journey in provides stunning views of the desert, and sightings of antelope and the Arabian Oryx, the spear-horned antelope after which Al Maha takes its name.
Although check in is not until 12pm, we arrived at the resort at around 9.30am and were welcomed into the main reception adorned with a lavish, eclectic mixture of Bedouin artefacts and antiques. The vibe was old Arabian Bedouin mixed with Raffles luxe and incredibly polite staff. After check-in we were taken to the Timeless Spa where guests can arrange massage treatments or access the complimentary spa and sauna and the main pool area.
Our booking entitled us to three restaurant chef cooked meals, plus tea and coffee (excluding wine and cocktails) per day. Those meals could be taken in the main restaurant, set up in the desert or delivered to our room, and as far as I could tell that stretched to unlimited room service and a decanter of the smoothest port I have ever tasted. In addition, we'd be able to access an afternoon tea spread from the main lobby, as well as two resort activities. The choices included archery, sunset camel trekking, flora and wildlife tour, horse riding, falconry and 4WD dune bashing. It was clear from the get-go we weren't going to be hungry or bored.
The basic Bedouin suites are standalone villas the size of a small apartment and are strategically placed across the resort so as to afford guests the utmost privacy. The suites are split into a large bedroom/sitting area with a separate bathroom. They offer 180-degree decks with private plunge pools and an endless view of the desert landscape. Wildlife is everywhere and the rolling desert dunes that disappear into the horizon is nothing short of hypnotic.
Our octagonal-shaped suite was luxuriously decorated with traditional Arabian furnishings, rich fabrics, feather cushions, handmade Turkish rugs and damask drapes. A tented ceiling with gold trimmings framed the biggest oversized king bed I have ever seen. I'm not sure about you, but I've never stayed at a place that had an easel and sketchpad provided for artistic nature lovers and a set of binoculars placed on the solid timber writing desk, useful for spotting the roaming wildlife as you write postcards home.
Still buzzing from the rich coffee in Spain, I was heartened to discover that a Nespresso machine was available, and even though fruit and local Arabian sweets were waiting on our coffee table, all eyes were on the private infinity pool that sat before the endless sand dunes. It was the most luxurious, out-of-this-world place.
After an hour spent opening and closing everything in our suite, and a dip in the pool, it was time to eat, so we headed to the Al Diwaan Organic Fine Dining Restaurant.
We were greeted enthusiastically by our waiter and advised that we could choose three courses from the lunch menu. While we took a look at the menu, a basket of fresh, crusty bread and oil was placed in front of us. Grace devoured the entire thing and, without noticing, it was replenished. Bread is not my diet's friend, but I made an exception.
At the expectation of Dubai prices, I was pleasantly surprised by the selection and prices of the wine and cocktails. Fancy daiquiris, martinis and mojitos started at 65 AED (around $22 AUD), and a bottle of wine from 160 AED (around $56 AUD); however, you could also go right out to $5000 AUD for a special bottle if you really wanted to show off.
Food is my thing, so for an entree I chose the Arabian tasting plate for two. I was sceptical at how well Grace would go with traditional flavours, but I shouldn't have worried. Nadine and I continued with our G&T tasting mission we started in Ibiza and there was never a lag on the service. The entrée was followed by chargrilled Omani jumbo prawns with a side salad and lemon dipping sauce. The prawns were enormous and perfectly cooked on a charred grill. By this stage, I was really struggling to find space for dessert. However, not to be defeated, I finished off a chocolate tart with salted caramel and butterscotch ice cream.
After lunch, we decided to waddle back to our villa on foot, meeting curious gazelle along the way and >
keeping a keen eye out for the rather large Arabian Oryx, which can get aggressive if disturbed. The metre-long pointed horns could skewer anything that threatened them. The oryx is native to the area and another three species can be found in Africa. I didn't expect to find such large animals in the middle of the desert and the Arabian Oryx was only saved from extinction through a captive breeding program and reintroduction to the wild. Today there are estimated to be 850 mature Arabian Oryx in the wild and 6000–7000 in captivity.
In 2011, the IUCN downgraded its threat category from Extinct in the Wild to Vulnerable, the first species to have changed back this way. Dubai Desert Reserve protected wildlife sanctuary is a significant contributor to saving the Arabian Oryx from extinction.
The afternoon was one large Instagram photoshoot and relaxing around the pool. Each night's stay entitles guests to two daily complimentary activities, which are managed by dedicated field guides. During the summer, most activities run at either sundown or sunset. We chose the camel trek for our afternoon/evening activity and if you are ever going to ride a camel this was the place to do it. Camillias on, we headed for the dunes.
The camel guides looked so fitting in their white dish dashes against the red sand dunes (I can't help but spill red wine on my jeans, so hats off to them). After a nervous wait and jolting departure, Nadine and I had a laugh mimicking our groaning ride while Grace was very brave and went solo. We rode for a good half hour before a pop-up bar complete with French champagne, white linen and sparkling glasses appeared like a mirage and we got to toast the sunset with top-shelf bubbles before heading back to the resort for dinner.
We decided to eat in because the room service menu was the same as the restaurant menu. Given our food intake from lunch, we'd only been planning to order one dish each, but the friendly guest relations coordinator convinced us to try almost the entire menu.
Dinner was a laugh as we sat crosslegged on the floor around a table filled with dishes, sipping port and perfecting our best camel calls. One last night swim followed by a shower that was on par with the size of a car wash before climbing into the biggest bed in the world and disappearing in the feather pillows. The plan was to rise early for falconry, which was due to commence at 5.45am the next day.
After a wonderful sleep, I awoke to a screaming alarm at 5am – and I'm not really into birds or falcons, but it is the UAE national bird, so I made the effort.
Located in the first National Park of United Arab Emirates, the Dubai Desert Conservation Reserve monitors and controls human impact to minimise its effect on the fragile flora and fauna, and to protect the delicate desert ecosystem.
Part of the conservation is to educate and experience adventure in the timeless setting of the fabled Bedouin way of life through an array of activities such as falconry.
The on-site field guides at Al Maha are trained to uphold the best conservation and animal handling practices while immersing you in the colours, scents, sounds and wildlife experiences of the desert. Most of them also seem to be very good-looking South Africans who have degrees in animal handling and field guiding.
The falconry experience takes you on a journey into the fascinating world of hunting with birds of prey in this region and its cultural significance to Emiratis, including the royal family.
We got to see some of the best trained and most valuable falcons in the world fly and swoop to traditional lures. Falconry is strongly rooted in the cultural heritage of the United Arab Emirates and is still highly regarded in the region. We got to learn about how the Bedouin caught and trained them from ancient times and how those principles are still practised today with modern handling techniques.
We got to do all this and pose for a photo dressed in our kaftans, plus experience the sunrise in the Arabian desert. Now it doesn't get more Instagrammable than that!
Breakfast was set up silver-service style with fresh juices, waffles, pancakes, Arabian dips and flatbreads, fresh fruits, eggs every way, omelettes and crispy bacon. My stomach was expanding at the thought of more food, but a free-flowing silk kaftan was just the ticket to dig in again.
After breaky we got a guided tour of the royal stables and visited the falcons in their air-conditioned abodes. I'm totally in love with the pure Arabian horses and while my riding skill was not up to taking one out for a spin on the dunes, it was well worth going to see the stables. I can also say I'm more understanding of birds after seeing the falcons, owls and eagles. Those animals are seriously looked after with air-con and balanced diets. They are paired to dedicated handlers and live a privileged life in a luxury resort.
Following a final swim, we bade farewell to our desert paradise.
Overall, I loved my stay at Al Maha, and it was a perfect way for us to enjoy a stopover in Dubai on our way home from Spain. If you are flying through Dubai, I can definitely recommend it!
While some reviewers suggest that two nights would be the perfect length of a stay at Al Maha, given the amount of food on offer and the activities available, I actually think one was enough, particularly if you arrive early like we did. The resort offered flexibility for attendance of morning or evening activities on either day of our stay and the spa main pool was a perfect place to hang out and relax before we got into our villa.
The whole experience was also a backdrop for Grace's Instagram content and her bikini shots almost broke the internet. And while it was awesome art directing and photographing Grace, I think it's actually the only time she still listens to her mother. It was so enjoyable to relax and have experiences with my daughter, but I need to note the resort doesn't accept children under the age of 10 years.
My only other point is to consider a visit during Dubai's winter, if possible. As Territorians we can handle the heat better than most, and it is cheaper in the hotter months, but while the private pool provided respite from the searing desert, it was still a bit warm. It was also too hot to dine outside during the day – I think you could fry an egg on the pavement and even the desert animals were hugging the shade.
All room rates are inclusive – that's three meals a day, morning and afternoon tea and 24-hour butler room service – plus two activities per day. One-night stay at this luxurious resort starts from $3500 AUD per night in the high season. Celebrities and the UAE royal family often visit here so it's POA for the 530sqm three-bedroom Presidential Suite complete with staff quarters but if there are three couples it might be an option and you can always sneak off and renew your vows or get married here.
Al Maha is the very best of the best – from the linen and food right through to the safari experiences and the staff. Nothing is ever too much trouble so pack your Camillias, get your Sex in the City on and head out to the desert – it's one day that will stay with you for a lifetime. Next stop – a night at the Burj Al Arab Jumeirah. Oh, and did I say I love my job? TQ